About Us
David Bobrowsky, CFP®, CLU®, ChFC®, CSRIC™
David specializes in helping successful professionals and business owners review their current tax and investment situations to plan for retirement and help efficiently transfer their assets to their children, grandchildren and charitable beneficiaries.
Helping others get the unbiased information they need to make sense of their options, designing a roadmap that reflects the specific concerns he hears from his clients, and supporting them to make tough but educated decisions to help gain control over their financial lives has been David's mission since he began his career in financial planning in 2000.
David Bobrowsky is a graduate of UCLA with a B.A. in Political Science. David also holds a Masters of Arts and Masters of Philosophy in Politics from NYU, where he pursued and published doctoral research on the causes and impact of the social investing movement.
David has been directly advising clients as a financial planner for over 20 years. David joined Gateway Financial Advisors, Inc. and became affiliated with Cambridge Investment Research, Inc. as a Registered Representative and Investment Advisor Representative in 2014 in order to be able to offer completely independent advice to his clients.
David has been a Certified Financial Planner™ practitioner since 2004. He earned the Chartered Life Underwriter® designation in 2005 and, most recently, in 2010 the Chartered Financial Consultant® designation, both through the American College of Bryn Mawr, PA. David is a member of the Financial Planning Association and the Northern California Planned Giving Council.
Recently, David completed additional training to become a Chartered Socially Responsible Investing Counselor (CSRIC™) to better serve the needs of his clients who wish to incorporate their values in their portfolios with sustainable, responsible, and impact investments.
David was honored to have been recognized for his financial planning services by Diablo magazine on their 2012, 2013, 2014, 2015, 2017, 2018, and 2020 lists of top Wealth Managers in the East Bay1.
1 To receive the Five Star Wealth Manager award, individuals must satisfy a series of eligibility and evaluation criteria associated with wealth managers who provide services to clients. Recipients are identified through research conducted by industry peers and firms. Third party rankings and recognitions from rating services or publications are not indicative of past or future investment performance. For more information, go to www.fivestarprofessional.com.
---
About Gateway Financial Advisors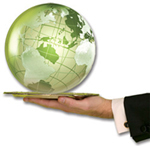 Gateway Financial Advisors, Inc. is a branch within Cambridge Investment Research, Inc. that focuses on financial planning services, investment management solutions, insurance planning solutions, business planning solutions and employee benefit products. Gateway Financial Advisors was formed in January 2000 with the focus on providing a "One Stop Financial Planning Shop". Gateway's unique organizational structure is focused on helping to meet the client's needs and helping you achieve your financial goals.
---
About Cambridge
Cambridge Investment Research, Inc. (Cambridge) is an independent, privately owned broker-dealer with more than 600 associates, and over 3,000 independent registered representatives serving hundreds of thousands of clients across the United States. As an industry leader, they strive to create a workplace that reflects our four core values of integrity, commitment, flexibility, and kindness while fostering an atmosphere that allows their associates to thrive and enjoy our mutual success. Cambridge has been honored as 'Broker Dealer of the Year' for 2015, 2014, 2013, 2012, 2010, 2008, 2007, and 2003 by Investment Advisor magazine;1 and was ranked 8th in the '2014 FP50 IBD Revenue Growth' by Financial Planning magazine.2
Cambridge is one of the two remaining large, privately owned, and independent broker-dealers. Owned by its senior management team, Cambridge believes this is important to its ability to act as a truly independent broker-dealer and operate with an unbiased view and approach to financial services products.
1 Investment Advisor magazine, 2020, 2019, 2018, 2017, 2016, 2015, 2014, 2013, 2012, 2010, 2008, 2007, Division IV; 2003, Division III. A broker-dealer becomes eligible for this honor only after a minimum of 10% of its producing financial professionals cast valid ballots. The ballots rate the broker-dealer in 15 different categories defined by Investment Advisor as relevant challenges and concerns. Broker-dealers receiving the highest marks in each of four divisions are declared Broker-Dealer of the Year. Results are based on experiences and perceptions of participants surveyed in June of each of the years listed. Experience may vary. This recognition is not representative of investment performance or returns of financial professionals. Visit thinkadvisor.com.